Applications close
17 July 2021
Announced
4 September 2021
Prize money
AUD $11,000
Location
VIC, Australia
Will you enter this prize?
This is an anonymous survey
I will enter this prize
Undo
0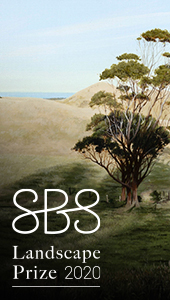 The Southern Buoy Studio Landscape Prize is an annual art prize open to all emerging and established Artists across Australia.
The third SBS Landscape Prize celebrates the tradition of landscape painting in a contemporary context with a focus on capturing the essence of the Mornington Peninsula.
We welcome, and challenge, the notion of landscape painting in all styles, media and application. This exhibition is held at our beautiful gallery space on the stunning Mornington Peninsula, Victoria.
Summary
Application dates
17 May 2021 - 17 July 2021
Exhibition dates
04 September 2021 - 26 September 2021
Finalists notified
24 July 2021
Eligibility
National Entries
Prize frequency
Annual
Judges
TBC
Prize genre
Landscape
Location
Factory 1/19 Carbine Way, Mornington, Victoria, 3931
VIC
Australia
Prizes
AUD $11,000
Fees
FREE Entry, ($30 hanging fee for selected finalists) 30% Commission
Last updated
6 May 2021
Prior Winners
No prize winners information available