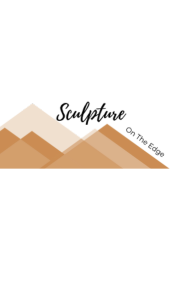 Sculpture on the Edge is an annual sculpture prize in the stunning Sunshine Coast hinterland run by Arts Connect Inc. The competition attracts renowned artists from all over the region and is open to the public over 16 days. The exhibition will be opening on the evening of Saturday19 November, and closing on Sunday, 04 December.
This year the prize is hosted and supported by the beautiful Flaxton Gardens, a stunning venue with breathtaking views overlooking the Glasshouse mountains and Sunshine Coast. This venue has created the possibility to expand and include indoor as well as medium and large outdoor sculptures. This creates greater accessibility for artists to work across a variety of mediums, and the possibility for a greater number of works to be shown as finalists.
We encourage participants to view the photos and the venue (and visit if possible) to get inspired and see the potential.
Last year we sold almost 40% of entries during the exhibition (total $48,470) ranging in price from $85 up to $15,000. All finalists are featured in a printed catalogue which will also be available online. We encourage finalists to consider being part of our program and hosting artist talks.
In 2021 roughly ,000 visitors came to admire the exhibition. This year we expect roughly 10,000 people.
Pieces must be for sale. 25% Commission to Arts Connect Inc.
Curators:
Robyn Muche: Robyn & Bodo Muche Sculpture Studios
Wayne Malkin: Montville Art Gallery
Prizes: non acquisitive
Overall winner $10,000 donated by Flaxton Gardens
Overall second prize $5000
Local artist $2000
Open to artists living within the Sunshine Coast region.
Emerging artist $1000
Open to artists in the early stages of their career, having practised as a professional artist continuously for less than 5 years. Entrants are encouraged to be honest in their assessment of their experience as an artist in relation to the eligibility criteria.
Reclaimed and recycled art $1000
Work should consist of majority recycled, upcycled, reclaimed and recovered materials.
People's Choice $1000
Voted by visitors during the 16 day exhibition period, announced at the closing event on December 04, 2022.
Venue: Flaxton Gardens, 313 Flaxton Drive, Flaxton, QLD 4560
Contact: For more information e: sculptures@artsconnectinc.com.au
Summary
Application dates
8 July 2022 - 22 August 2022
Exhibition dates
19 November 2022 - 04 December 2022
Finalists notified
29 August 2022
Eligibility
National Entries
Prize frequency
Annual
Judges
TBA
Prize genre
Sculpture
Location
Flaxton Gardens, 313 Flaxton Drive, Flaxton, QLD 4560
QLD
Australia
Prizes
AUD $20,000
Fees
Member of Arts Connect $30, Non member $50 with a maximum of 3 entries.
Last updated
20 July 2022
Prior Winners
No prize winners information available