Applications close
15 October 2020
Announced
31 October 2020
Prize money
AUD $6,500
Location
VIC, Australia
Will you enter this prize?
This is an anonymous survey
I will enter this prize
Undo
0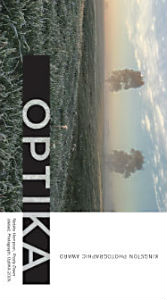 Entries are now open for the annual OptiKA Photographic Award! OptiKA 2020 invites photographers and video makers to capture images of Kingston that respond to the creative theme of 'Connection'.
Now in its 12th year, OptiKA is one of Kingston Arts most popular programs, enhanced by the accessibility of the medium - now that most people have a mobile phone, they also have a camera! Entries must be taken within a Kingston City Council location.
All the relevant details can be found here: https://bit.ly/2ZYHK0P The Deadline is Monday 5 October, entries cost $25 each, and there are cash prizes for winning entries.
Summary
Application dates
10 April 2020 - 15 October 2020
Exhibition dates
11 November 2020 - 14 December 2020
Finalists notified
31 October 2020
Eligibility
Restricted
Prize frequency
Annual
Judges
This year's Curatorial Committee members will be Professor Daniel Palmer, Associate Dean of Research and Innovation in the School of Art at RMIT University and video, performance and photography artist Nina Ross.
Prize genre
Photography
Location
64 Parkers Rd, Parkdale VIC 3195
VIC
Australia
Prizes
AUD $6,500
Fees
Entry fee: FULL $25 | UNDER 18 $15
Last updated
3 June 2020
Prior Winners
No prize winners information available