Applications close
25 August 2023
Announced
1 September 2023
Prize money
AUD $5,500
Location
SA, Australia
Will you enter this prize?
This is an anonymous survey
I will enter this prize
Undo
0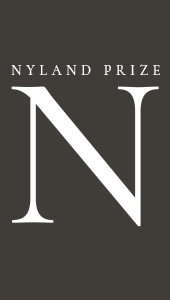 The Kennedy Arts Foundation presents the Nyland Prize as part of the its annual Kennedy Prize. These prizes are designed to showcase emerging and previously un-exhibited artists alongside established Australian luminaries.

The Nyland Prize is dedicated to the parents of The Honourable Margaret Nyland AM.

The prize is based and exhibited in Adelaide but open to Australian artists nationwide, and is awarded to works that embody, comment on or celebrate the theme of beauty.
The winning artist will receive $5,000.
The $500 NAB's People's Choice Award for photography will be awarded to the audience's preferred entrant. Voting is conducted at the exhibition and only the finalists are eligble for the People's Choice Award.
Landscape, Portrait, Abstract, Architectural, Product, Toy...
Photography - If you think it is beautiful, show us!
Summary
Application dates
1 August 2023 - 25 August 2023
Exhibition dates
02 September 2023 - 17 September 2023
Finalists notified
28 August 2023
Eligibility
National Entries
Prize frequency
Annual
Judges
Jennie Groom - others TBA
Prize genre
Photography
Location
SA
Australia
Prizes
AUD $5,500
Fees
Non Refundable Entry Fee of $20. No limit to entries, entry fee is required for each entry. There is a sales commission of 30%
Last updated
18 August 2023
Prior Winners
No prize winners information available