Applications close
23 June 2023
Announced
31 August 2023
Prize money
AUD $21,000
Location
VIC, Australia
Will you enter this prize?
This is an anonymous survey
I will enter this prize
Undo
22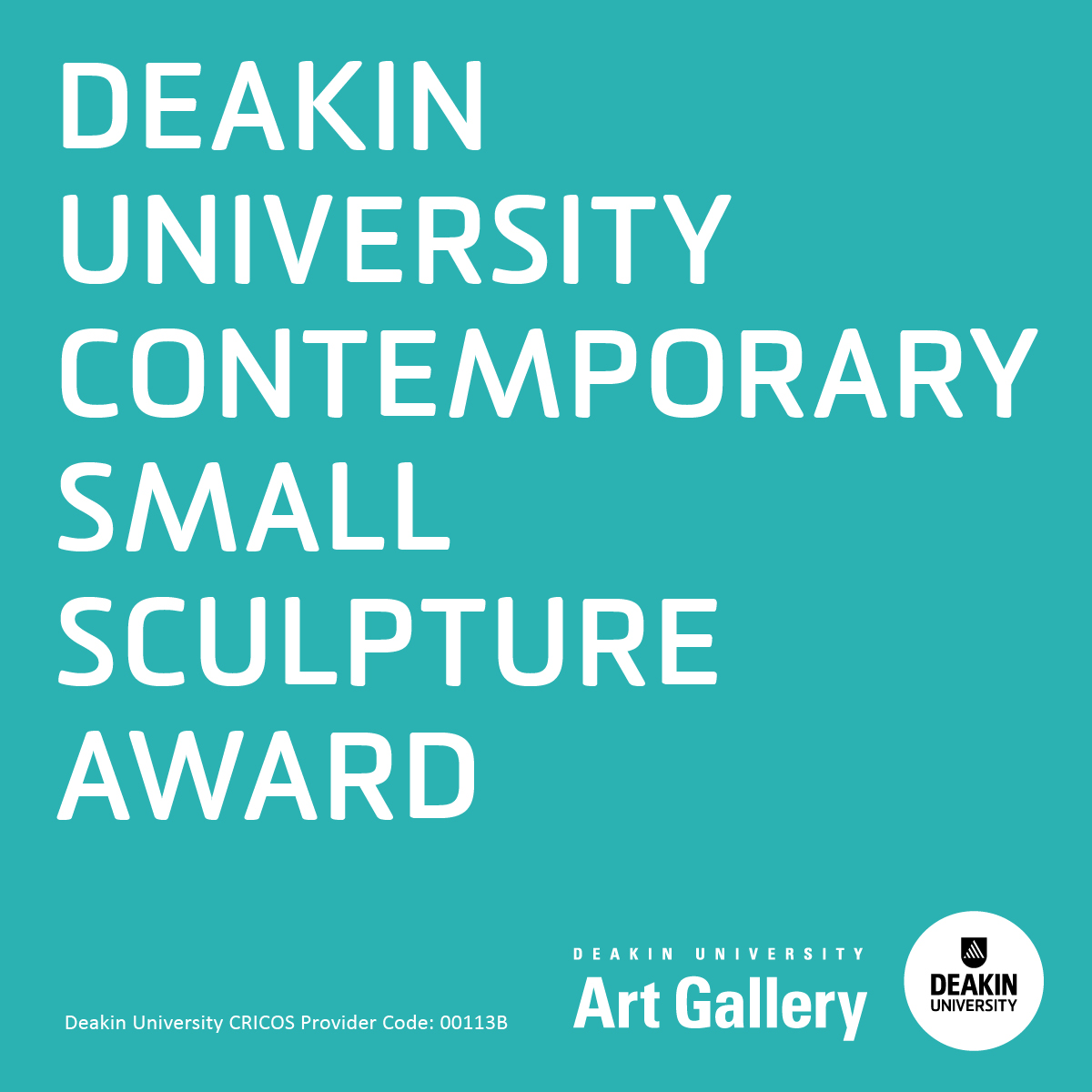 This annual acquisitive award and exhibition is in its 13th year and organised by the Art Collection and Galleries Unit at Deakin University. One outstanding entry will be awarded $15 000 and will become part of the Deakin University Art Collection. Entry to the Deakin University Contemporary Sculpture Award is free. Entries can be in any media but must be under 70cm in all dimensions, 30 kilos in weight and free standing.
PRIZES:
Winner (this is an acquisitive prize) - $15,000
Highly Commended - $3,000
People's Choice - $3,000
Venue: Deakin University Art Gallery, 221 Burwood Highway, Burwood, Melbourne, Victoria, Australia.
Contact: For more information email smallsculpture@deakin.edu.au
Summary
Application dates
24 April 2023 - 23 June 2023
Exhibition dates
23 August 2023 - 13 October 2023
Finalists notified
21 July 2023
Eligibility
National Entries
Prize frequency
Annual
Judges
TBA
Prize genre
Sculpture
Location
Deakin University, Burwood, VIC
VIC
Australia
Prizes
AUD $21,000
Fees
Entry is free of charge.
Last updated
15 May 2023
Prior Winners
2022: Scotty So - Winner ($10,000)
2019: Kate Ellis - Winner ($10,000)
2017: Richard Stringer - Winner ($10,000)
2016: Geoffrey Bartlett - Winner ($10,000)
2015: Kendal Murray - Winner ($10,000)
2014: Mikala Dwyer - Winner ($10,000)
2013: Michael Sibel - Winner ($10,000)