Applications close
18 August 2021
Announced
18 September 2021
Prize money
AUD $25,000
Location
VIC, Australia
Will you enter this prize?
This is an anonymous survey
I will enter this prize
Undo
8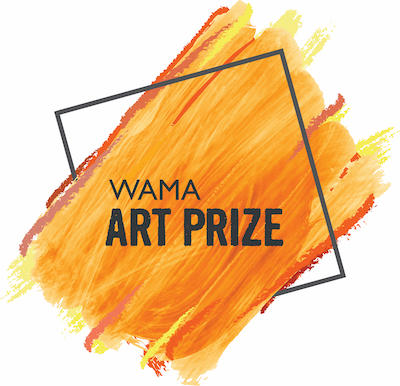 WAMA ART PRIZE WORKS ON PAPER 2021 | $25,000 The inaugural WAMA Art Prize, Works On Paper invites a multi-disciplinary range of nature inspired Australian artists, to celebrate their connectivity with nature and raise awareness of the importance of conserving our precious and unique Australian environment.
The WAMA Art Prize is a biennial award and exhibition showcasing wildlife and natureinspired art created on or with paper. About WAMA Located adjacent to the national heritage listed Grampians,
WAMA is a destination project creating a wildlife and art precinct that inspires, educates and stimulates our connection with nature. WAMA will boast a dedicated nature-inspired art gallery, learning and education spaces set within botanic gardens and wetlands, that nurtures and protects rare species of plants and animals.
WAMA will be a unique tourist destination that celebrates the relationship between, art, science and nature. AWARDS The major Acquisitive Prize of $15,000 Three Awards of Excellence of $2,500 each (non-acquisitive) People's Choice award of $2,500 (non-acquisitive)
Summary
Application dates
1 July 2021 - 18 August 2021
Exhibition dates
18 September 2021 - 31 January 2022
Finalists notified
17 September 2021
Eligibility
National Entries
Prize frequency
Biennial - Odd Years
Judges
Anne Virgo, Director, Australian Print Workshop, Robert Nelson, art historian and art critic, Suzanne Davies, Contemporary Art Gallery Director, and Jacqueline Healy, Chair, WAMA Art Advisory Council
Prize genre
Works on paper
Location
Online - However Location of WAMA is - Cnr Neal Rd, Ararat-Halls Gap Rd, Halls Gap
VIC
Australia
Prizes
AUD $25,000
Fees
30
Last updated
29 June 2021
Prior Winners
No prize winners information available